(S)MOTHERING

(s)mothering
is a participatory performance spectacle.
its primary interests are instructional art, the sanctity of the art object, the presumed trust between audience and performer, and group dynamics.
the tasks have included instructions to: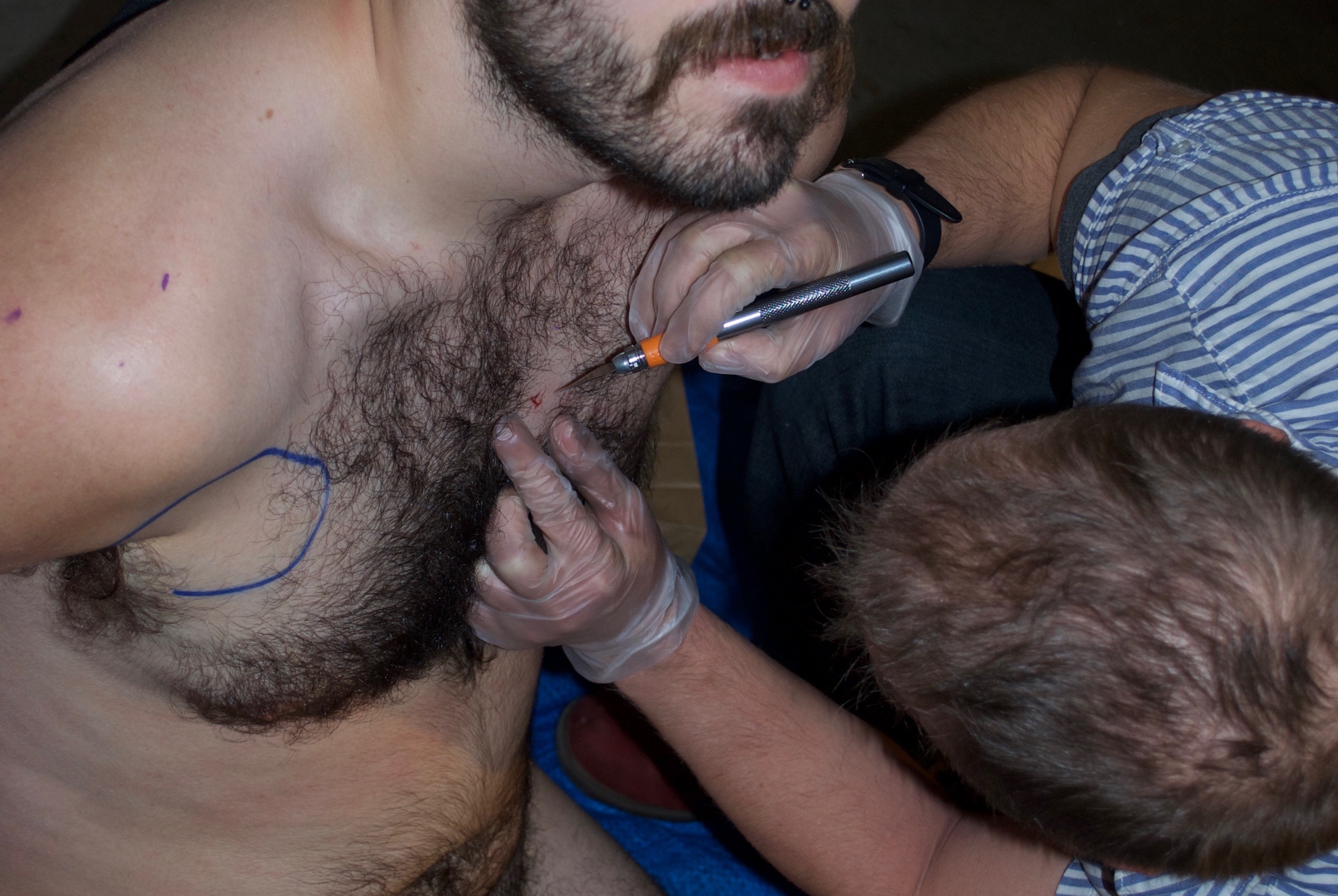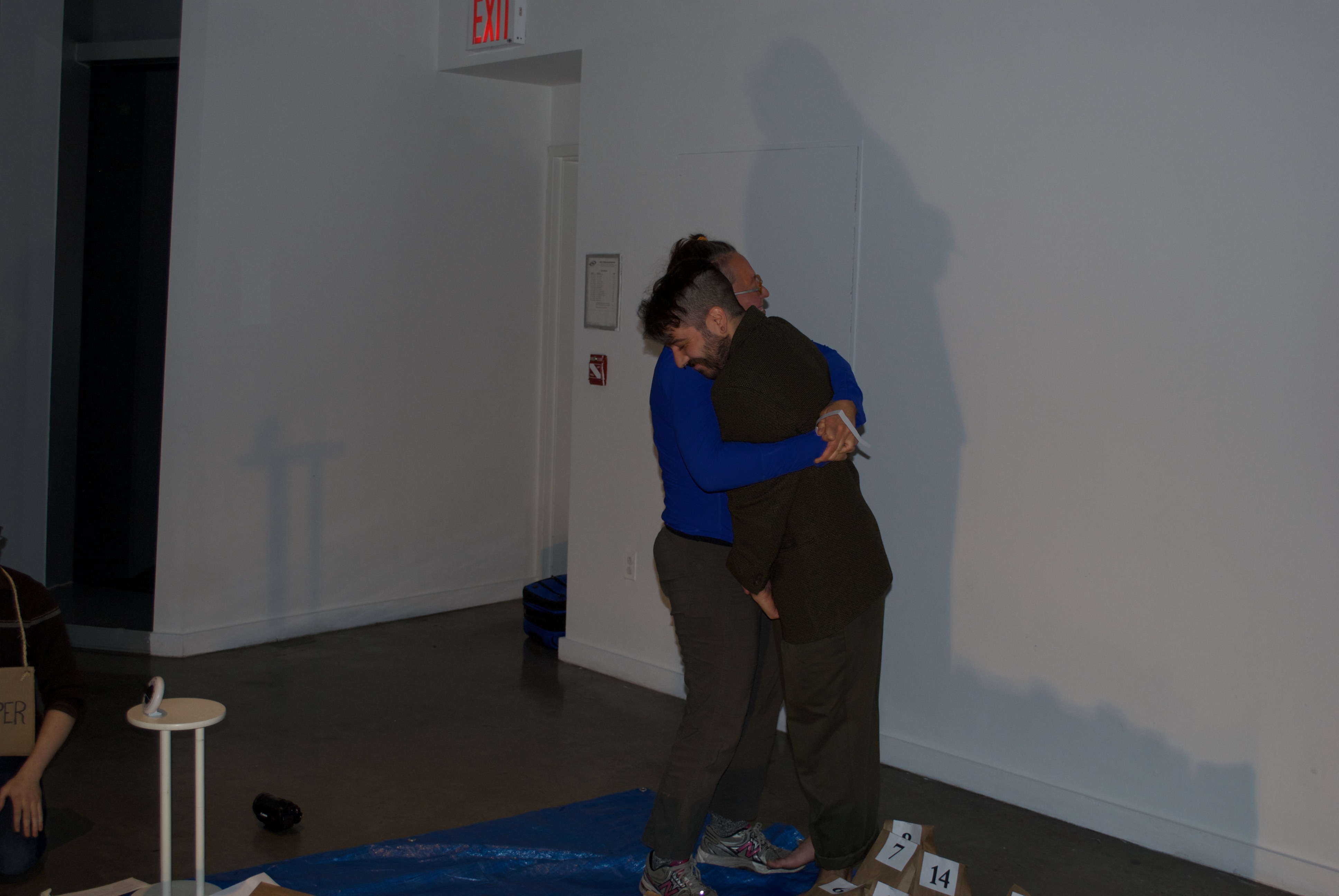 photos by unnamed participant
overview

a timer is set.
i stand amid a series of brown paper bag.
each bag contains tasks and the objects necessary to complete those tasks. all of the tasks are directed at my body.
the participants are given latex gloves.
the participants are instructed that they should complete every task within the time alotted or i will perform them upon my self and i will likely be more ruthless to my self than they will be to me.
one person from among the participants is charged as the time keeper and instructed to remind the other participants just how little time is remaining.
another person is charged with being the documentarian, given a camera, and told to be as obstrusive as necessary to get photos.
history
≈ Towson University (Towson, MD), Fall 2014
≈
EMP Collective
- Pulse Salon (Baltimore, MD), April 2015
≈
ITINERANT Performance Art Festival
@ Bronx Museum of the Arts (Bronx, NY), November 2015
at EMP Collective:
at Bronx Museum of the Arts:
PHOTOS BY UNNAMED PARTICIPANT